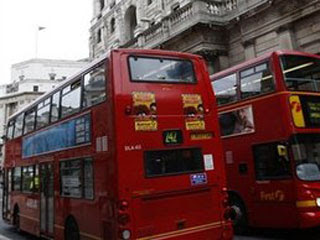 (picture AP)
Wow, another attempt by Atheists to spread their message, this time on the side of London's red buses.
Richard Dwkins has donated $9,000 toward the cause himself.
The sides of some of London's red buses will soon carry ads asserting there is "probably no God," as nonbelievers fight what they say is the preferential treatment given to religion in British society.
More