I'm attending a conference this weekend with Michael Voris of ChurchMilitant.TV.
The Topic is Freedom or Slavery: The Church in the US
Come join us....
The Papal mitre (of Pope Benedict XVI's coat of arms) is silver and bears three bands of gold (representing the three powers: Orders, Jurisdiction and Magisterium), joined at the centre to show their unity in the same person.
United under the jurisdiction and authority
of the Magisterium
Contact
Truly Catholics
trulycatholics@live.com
Where
The Hotel Hanford
3131 Bristol, Costa Mesa, CA 92626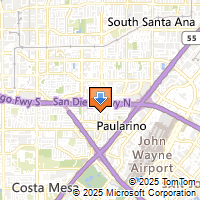 Driving Directions
Bristol exit south (off the 405) Hotel Hanford is IMMEDIATELY south of the 405 between 405 and Paularino

Truly Catholics Presents

:
"Freedom or Slavery; The Church in the U.S.
Join

Truly Catholics

at the Hotel Hanford, Costa Mesa, for M
ichaels's second southern California conference.
Saturday, September 8, 2012 , 9:00 am - 5:00 pm
Join us for this event -
Emmy award winning, Real Catholic TV's, Michael Voris - for a full day of information, education, authentic Catholic teaching and inspiration.
(Michael's bio)
You will learn the historical, philosophical, temporal, spiritual and moral teachings of the Roman Catholic faith, and why we have the promise of Christ's truth in these absolute teachings.
Grow in your faith and in your knowledge of truth.
Raise the bar!
Schedule: (subject to change) registration from 8:10 - 8:55am, 9:00 am-Throughout the Centuries-Continuity of Catholic Teaching,10am- coffee/tea/muffins break; 10:30- "Who's in Charge Here, Anyway? (Hierarchy and authority within the church) Q and A; 12 noon-Lunch (grilled chicken with mixed greens,vegetetables,beans and dressings, sourdough rolls, drinks and dessert) ; 1pm- "What about Contraception?-Do They STILL Teach That?"; 2pm - Social Teachings - Social Justice? and Q & A; 3:00 break; 3:20 Michael Voris - "So, What Now?"/ Q & A; 4:40 closing.
This will be a unique opportunity to spend a day with Emmy award winning speaker, Michael Voris. Get your questions about the faith and the church answered!
Be informed, motivated and inspired to seek and boldly speak the truth!
Join us! - Get your tickets today!
EarlyBird Special

Tickets

are only $60

(which includes lunch and helps defray the costs of the event)
Register for

Saturday Conference, " Freedom or Slavery: The Church in the U.S.
", Saturday, September 8, 2012, here: