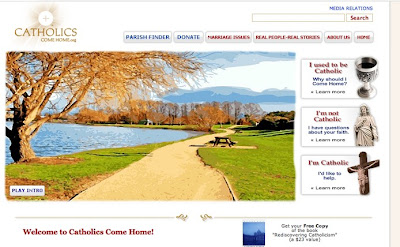 A new website to visit.
Catholics Come Home, for anyone thinking about entering the faith for the first time, former Catholics that have been away from the faith for a while or if you just want to find out more about the Catholic faith.
Even if you're already Catholic there are some resources there for you as well...
Have a visit:
Catholics Come Home